1 Upcoming Price Increases
First some bad news: we plan on increasing the price of all of our headsets by $300 after our review units are released.[1] Here's a table showing the old versus new (expected) prices:
| Headset | Full Deposit Pre-Order Pricing | Partial Deposit Pre-Order Pricing | MSRP |
| --- | --- | --- | --- |
| Simula One | $2,699 $2,999 | $1,499 + $1,499 = $2,998 $1,649 + $1,649 = $3,298 | $3,499 $3,799 |
| Simula One (Tethered Edition) | $1,999 $2,299 | $1,149 + $1,149 = $2,298 $1,299 + $1,299 = $2,598 | $2,499 $2,799 |
| Simula One (Founders' Edition) | $4,999 | N/A | $4,999 |
The reasons for the price increase:
Alder Lake. Our recent decision to upgrade all units to Alder Lake has had a slight impact on our unit costs.
Cameras. Cameras are significantly more expensive than we anticipated, which is having a major impact on our unit costs.
Inflation. Inflation & chip shortages are affecting everything in the ecosystem (blah blah blah.., we know everyone is saying this, but it's true). We're basically seeing lots of small parts for sale at 2x above markup.
Impetus. As we get closer to production, we need some sort of incentive for people to preorder early rather than waiting (so that we can cover our production costs). Our general plan for this has been to (i) make engineering progress & tell people about it; (ii) after we reach major milestones (like finishing our review units), raise the price closer to our expected MSRP.
Rewarding early preorderers. If it were up to us (e.g., our volumes were higher), we would just have a low cost for everyone; however, this compromise structure at least benefits early preorderers with a lower price, in return for backing us earlier.
Prices will continue to approach MSRP as we get closer to production. This particular price increase will likely happen within 24-48 hours after our review unit completion.
[1] Just to be clear: once you preorder a Simula One, your price is locked in at that rate. So if you made a partial deposit at our original pricing over the past few months, your second payment will be locked in at the lower price levels.
2 FPGA Update
During our previous update we said we were evaluating a Lattice CertusPro-NX FPGA board. It turns out this board has issues with its connectors: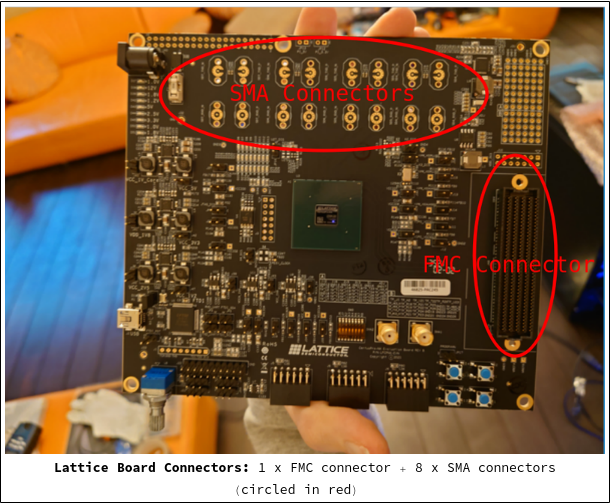 Details: the lattice provides 1 FMC connector and a set of 8 SMA connectors (circled above in red). The issue is that using SMA requires expensive connectors and phase matched cables (costing $600/pair), which would all need to be routed into an adapter board. Due to these issues we've switched to evaluating the Xilinx Artix UltraScale+ XEM 8320 for use in the Simula One: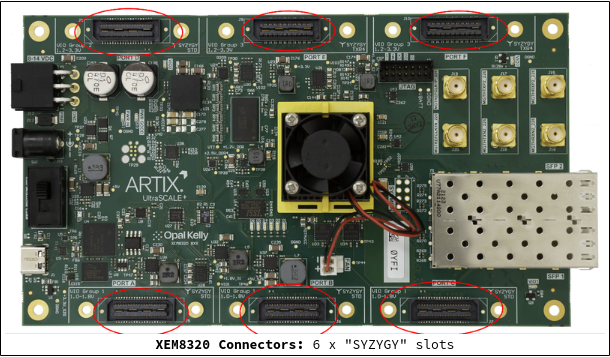 As opposed to the Lattice, the XEM8320 provides six "SYZYGY" mezannine ports (circled in red above) which allow us to directly slot in boards without fuss. The boards we're planning on connecting to our FPGA are as follows:
PCIe Expansion Card. We're planning for the top-right connector to cable into a PCIe expansion card, which itself will connect to a Thunderbolt-to-PCIe adapter, which will connect to our onboard computer.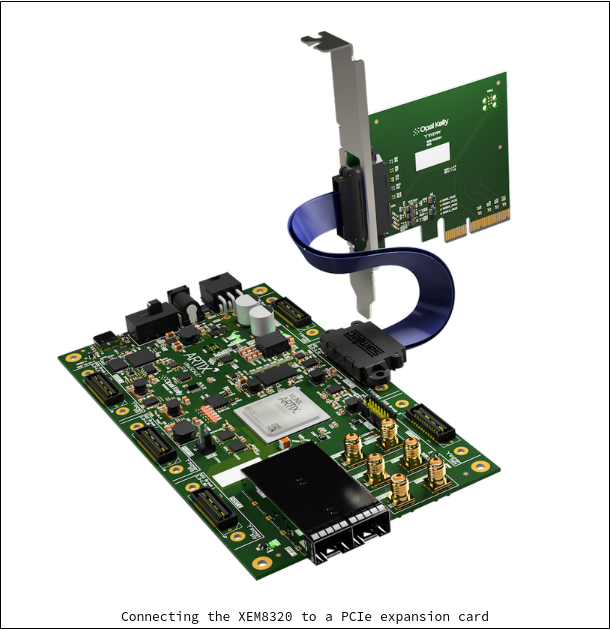 Camera Boards (x2). We then plan on using the top-middle and top-left connectors to link our camera boards to the FPGA. As discussed in earlier posts, our camera boards contain our IMX547 camera sensors (one for each eye).

Through this connection, we will be able to route camera data through the FPGA to our onboard computer. See here for last week's schematic showing how all of these connections fit together.
3 Review unit connector cables have arrived
We received a set of connector cables yesterday for our review units: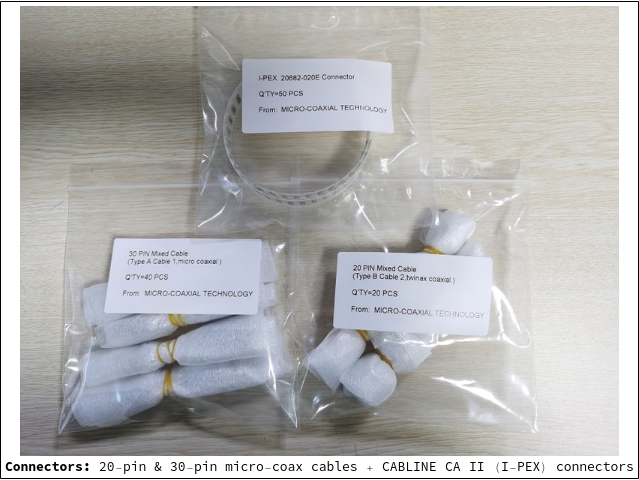 Items received include:
20 x 20-pin micro-coax cables. These connect our VXR board to our I/O board.
40 x 30-pin micro-coax cables. These connect our VXR board to our Display Interposers (one for each eye).
50 x CABLINE CA II connectors. These are placed on all of the PCBs above.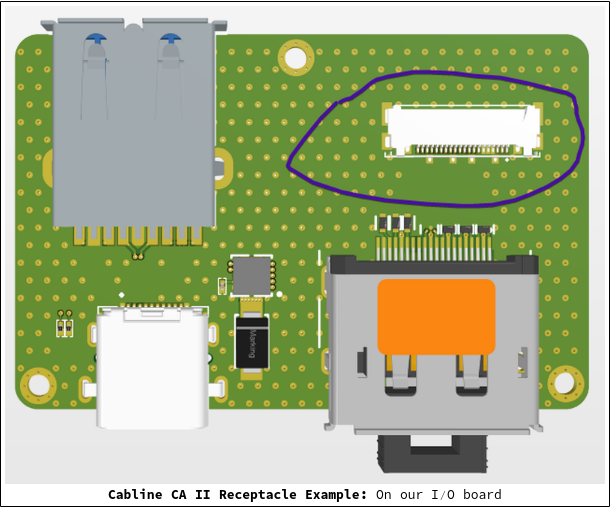 And here's our upgraded schematic showing how everything fits together: